Online Buying
It is our mission to provide the best personal service and value, and to create an atmosphere which inspires Innovation, Loyalty and Above Class customer service in all areas of our business. We are also committed to continuously strengthen our sales, service customer experience. With that in mind we are pleased to announce an innovative yet very easy to use on-line buying experience that empowers you with a transparent deal creation tool. Fraser On-Line Buying (F.O.B.).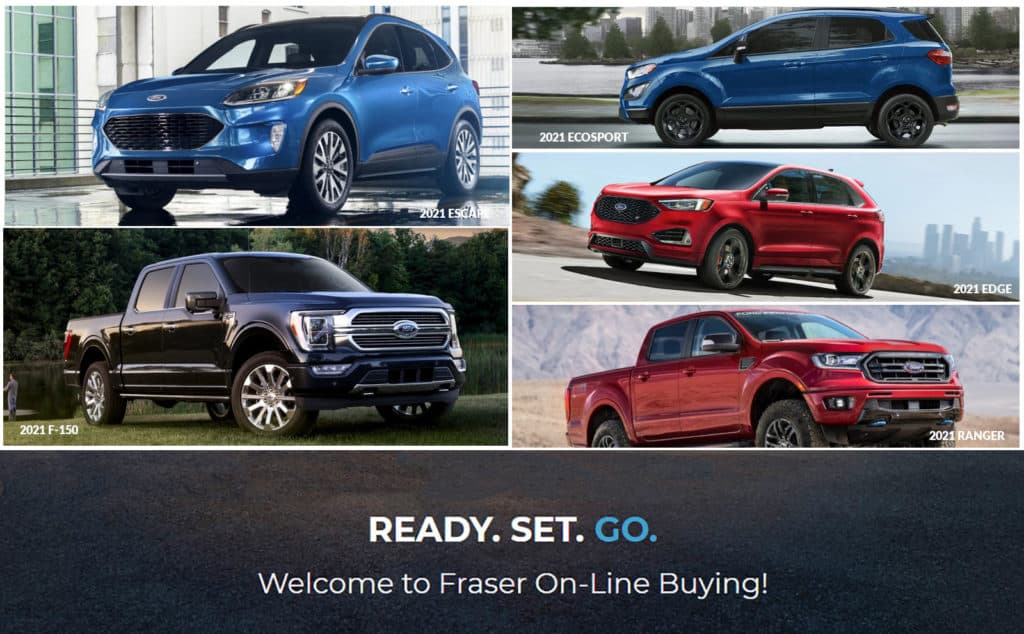 HOW IT WORKS
YOU pick your own vehicle out of our inventory.
YOU enter your trade-in value.
YOU select your purchase method. (Finance/Lease/Cash)
YOU fill out your credit application from the comfort of your home. Approvals are quick, easy and confidential.
YOU choose value add products to include in your purchase that suit your needs and payment budget.

I LOVE MY DEALERSHIP.
WHY WOULD I CHOOSE THIS METHOD OF PURCHASING MY NEXT VEHICLE?
EASY
It's very easy to make an on-line purchase and feel secure. It's a simple fact today that consumers are changing their buying habits and feeling more comfortable with the thought of buying on-line. In a 2015 survey, approximately 21 million Canadians, or 80% or the population made an on-line purchase.
TIME SAVING
You will spend less time at the dealership (typically 30-40mins for your scheduled pick-up). In today's busy world, time is a precious commodity. We believe that Fraser On-Line Buying allows us to respect the customers time and wishes for a speedier overall purchase to delivery experience.
HASSLE FREE
If you experience diffculties using the Fraser On-Line Buying tool or have questions before proceeding on-line, our Business Relationship Development Center (BRDC) would be happy to assist you. They can be reached at yesha@fraserautogroup.ca.
MESSAGE FROM THE DEALER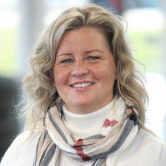 Carlee Fraser
VP/GM
"Being in the forefront of technology has been the goal with Ford for over a century."
As a Ford dealer it is our passion too. We feel that F.O.B. will only enhance the customer experience that we provide. Our desire is to make your buying experience easy and stress free. Remember, if you have any questions with F.O.B. we are here for you.

We look forward to delivering your New Ford!